Welcome to Herbert'z

For more than 25 years we have offered a warm welcome to our guests here in the small coffeehouse on the corner of Mozart- and Immenhoferstraße in the southern quarter of Stuttgart. Workdays from 7 o´clock onwards we offer our early birds a quick espresso or other coffee speciality to ease them into their day. Or you might like to spend a little longer on one of our breakfast specials: "Das vitale", "das schwäbische", "das französische" or "das Genießer-Breakfast".
A quick read of the newspaper, a chat with friends, a relaxing lunch break or a beer, glass of wine or juice to end the day ...
… moments of pleasure and enjoyment that make up a good day.
The "Belle Epoque" is the heart of our café. Come and meet people and enjoy the atmosphere that makes Stuttgart's southern quarter so unique.
So you've got no time to waste on being frazzled either? Then this is the place for you!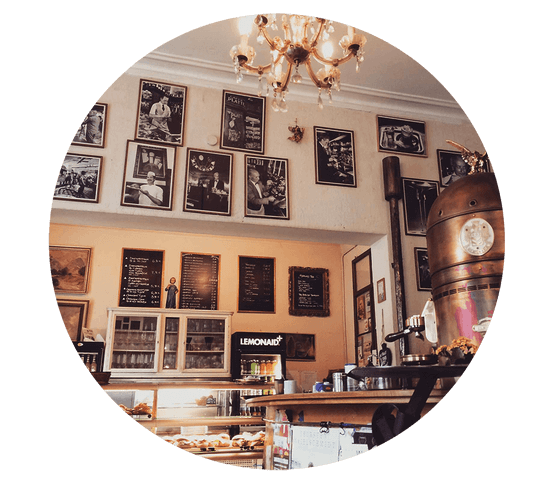 Let's have a drink - or two
Coffee strong, mild, something refreshing in summer, the after-work beer or a delicious tea - here everyone comes at his own expense. Inside or outside - you're guaranteed to find your favorite spot in our Herbert'z Espresso Bar.
Coffee
Milk coffee small 2.5€ | big 3.4€
Small milk coffee double 3€
Latte Macchiato 2.8€ | double 3.1€ | with chocolate 3.1€
Melange 3.4€ | with chocolate 3.7€
Cappuccino small 3€ | big 3.4€
Espresso 2€ | Doppio 3€ | Macchiato 2.2€
Coffee black small 2.5€ | big 2.8€
Cortado 2.4€ | double 3€ | with chocolate 2.7€
Hot chocolate small 3.2€ | big 3.4€
Ovaltine 3.4€
Different types of tea
Refreshing drinks
Menu
Breakfast
Butterbretzel or croissant with small or large coffee
every day till 10.00 am - 4.0€ | 4.5€
Lunch
Fried potatoes
• with egg and salad 6.9€
• with ham / bacon / soft cheese and salad 7.9€
• with ham, bacon, soft cheese and salad 8.9€
Roasted german ravioli with egg & salad 8.9€
Mixed salad 5.9€
• with egg and soft cheese 6.9€
FeierBar: Event room ... Rentable!

You are planning a small event, a party, ...?
Are you looking for a location for approx. 30 - 60 people - in a cozy atmosphere in the south of Stuttgart?
Rent the Herbert´z Bar for your evening from around 8 p.m. for your event.
Talk to us about the details.
Tel. +49 179 749 36 69 or by email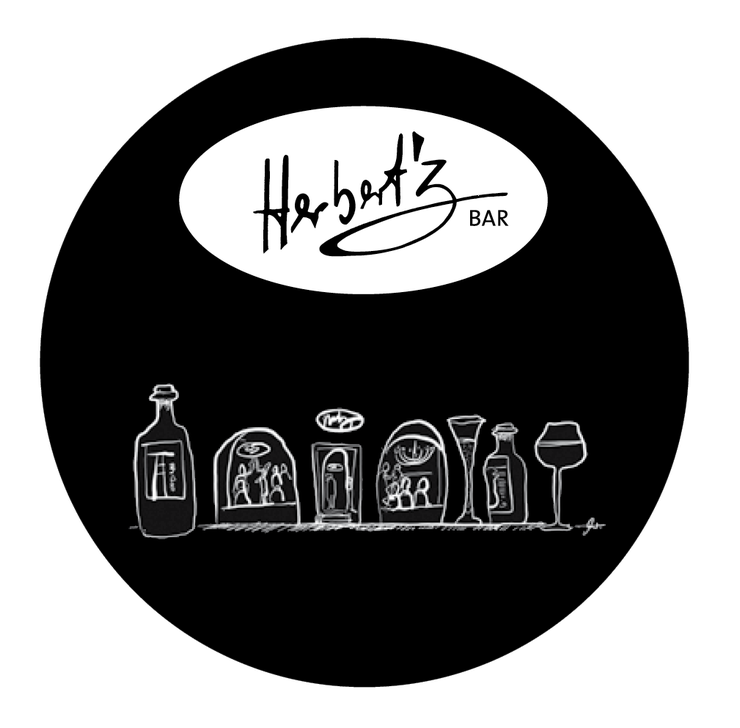 Contact

Café Herbert'z
Immenhofer Straße 13
70180 Stuttgart
T +49 (0)711 88 84 566
E: mail@cafe-herbertz.de
Opening hours

Mo-Fr: 07.00 am - 06.00 pm
Sa: 08.00 am - 06.00 pm
Su: 09.00 am - 06.00 pm